See Categories: Art Fettig |

Location, Location

Art Fettig's Monday Morning Memo
November 13, 2017
919-732-6994
artfettig@aol.com

In This Issue
o Location, Location
o Say Something Good
o Points to Ponder
o A Little Humor
o Quote
o To Subscribe

Location, Location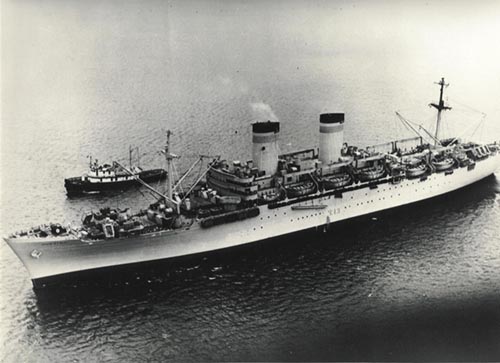 "You had to be there." How many times have you heard that expression as an excuse for somebody's strange behavior. Well, I find myself using that expression when I look at some of the things I have written in my lifetime. For instance, one of my very early attempts at songwriting. The location was three days out from Yokahama on a liberty ship built to transport troops in World War II. This journey was from Yokahama to San Francisco and we had a full load of troops returning from the Korean conflict. The first day out there was a call on the P.A. for volunteers-- musicians or entertainers and while I hardly qualified in either category, I had a willing spirit and a strong desire to avoid latrine duty or such. I volunteered to play drums in the band and as it turned out they had a wonderful group of musicians lacking just one instrument and that was drums. I did a quick audition with them and was accepted. Until I arrived this was an all black band and they sounded much like the Louis Armstrong band.
At the first rehearsal I arrived early and sat down on the ship's steel floor with some other performers waiting for them to open up and there was one fellow there we called Bill Bailey and he played great banjo. After a while a lyric jumped into my head and I told Bailey about it. It went, "Goodbye Yokahoma, Hello Frisco. We're comin' home again. Goodbye Yokahome, Hello Frisco, Back where a friend is a friend. Goodbye Mamason, Goodbye Papason, Hello my Mammy." To make a long story shorter three of us ended up singing it together in our deck show and the troops loved it.
Like I said, "You had to be there." We were all headed home. The troops had been starved for entertainment and our song went straight into their lives and we did five shows on deck. Our song stopped the show every time and we had to do encores. You had to be there, and thank God, we were there right then. I was sure glad I was.
What is your military story? I'd love to hear from you. You can leave your comments on my Blog by Clicking Here.
Say Something Good
Breakfast. I don't know about you but sometimes I just take things for granted. Like when I get up in the morning and get movin' around I expect to get a good breakfast and my wife Jean goes into the kitchen every morning with a loving smile on her face and fixes it. I haven't fixed myself an omelet since we got married. I'm not proud of that fact but I am truly grateful. I haven't had a bad breakfast in all those years because I know that every one of them was prepared with love. I tidy up the dishes and it works out just fine. Ain't love grand?
May God bless America and bring us world peace. Enough of war, let's give peace a try.
Points to Ponder
Have you learned the lessons only of those who admired you, and were tender with you, and stood aside for you? Have you not learned great lessons from those who braced themselves against you, and disputed passage with you? Walt Whitman
A Little Humor
"Do you have a criminal lawyer in town?" A tourist asked an old timer. "We think so," he replied. "But we can't prove it."
Quote
I am struggling to maintain the government, not to overthrow it. I am struggling especially to prevent others from overthrowing it. Abraham Lincoln
To Subscribe
Subscribe and unsubscribe at www.artfettig.com
Client Reference(s):
---
comments powered by
---
---
John H. Burdakin and the Grand Trunk Western Railroad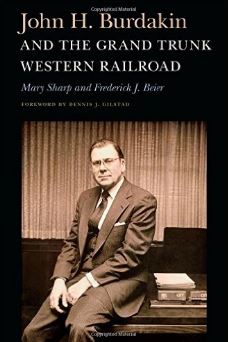 John H. Burdakin and the Grand Trunk Western Railroad provides a look at the principles and personal values that guided John H. Burdakin through a long, successful career as a top manager at three railroads—the Pennsylvania, the Penn Central, and finally the Grand Trunk Western, where he was president of the regional carrier from 1974 to 1986. The book, written from interviews with Burdakin before his death in 2014, gives real-life examples of how Burdakin's management principles and personal qualities helped him solve labor- management problems, update railroad technology, protect worker safety, and improve employee morale while managing a four thousand–person workforce. It introduces colorful characters who were involved in American railroads, as well as the serious, life-threatening issues that confronted railroads in the last half of the twentieth century in America. This book will provide insights for managers of any business as well as for those seeking to balance a successful career and a rewarding home life.
The Korean War: A History (Modern Library Chronicles)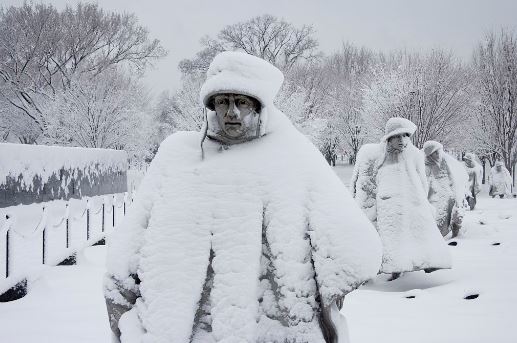 For Americans, it was a discrete conflict lasting from 1950 to 1953. But for the Asian world the Korean War was a generations-long struggle that still haunts contemporary events. With access to new evidence and secret materials from both here and abroad, including an archive of captured North Korean documents, Bruce Cumings reveals the war as it was actually fought. He describes its origin as a civil war, preordained long before the first shots were fired in June 1950 by lingering fury over Japan's occupation of Korea from 1910 to 1945. Cumings then shares the neglected history of America's post–World War II occupation of Korea, reveals untold stories of bloody insurgencies and rebellions, and tells of the United States officially entering the action on the side of the South, exposing as never before the appalling massacres and atrocities committed on all sides.
Elegantly written and blisteringly honest, The Korean War is, like the war it illuminates, brief, devastating, and essential.
Trapped in Shades of Grey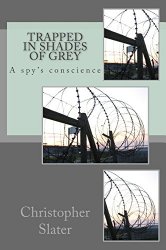 During the trying days of World War II, everyone was called upon to do their patriotic duty. But what if that duty required you to live, eat, sleep, and fight alongside the enemy? Christoph Ernst, the son of German immigrants, is recruited to become a deep cover agent in the German Wermacht. He excels at his assignment as a soldier and a spy. As the war in Europe heats up, he realizes that he has made a huge error- he has made friends and become a part of the army that he is helping to destroy. When the time comes, he is uncertain if he will betray his country or his friends. When treachery is your mission, where do your loyalties lie?
The Greatest Salesman in the World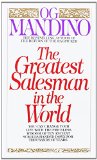 What you are today is not important... for in this runaway bestseller you will learn how to change your life by applying the secrets you are about to discover in the ancient scrolls.
Mandino's main philosophical message is that every person on earth is a miracle and should choose to direct their life with confidence and congruent to the laws that govern abundance.
The Santa Train by Art Fettig [Kindle]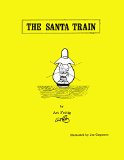 Once upon a time, there was a worn out locomotive that nobody seemed to care about. Except maybe Charlie Weller, who was an old retired railroad engineer. And maybe nobody cared about old Charlie anymore either. At least it often seemed that way to Charlie. He had little to do but sit around and remember the good old days when he would run that ancient train up and down the tracks hauling freight.