See Categories: Art Fettig |

Interstate Highways

Art Fettig's Monday Morning Memo
October 9th 2017
800-441-7676 or 919-732-6994
artfettig@aol.com

In this Issue
o Interstate Highways
o Say Something Good
o Points To Ponder
o A Little Humor
o Quote
o To Subscribe

Interstate Highways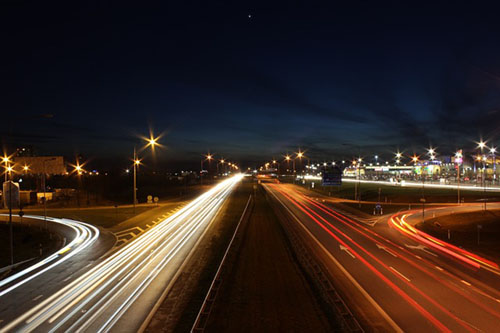 We live about where Interstate 40 joins Interstate 85 and they move along together for a bit. It just messes with my head to think that Jean and I could get into our car and go just about anywhere in our 48 States without getting off the Interstates. There are a lot of times that you can legally drive 70 miles Per Hour.
Last evening we were driving South on I-85 and traffic was all jammed up bumper to bumper in the Northbound lanes. There were fire trucks at the scene and I remember thinking, "I sure hope that road is clear tomorrow." This morning I learned that two people had been killed when they ran off the highway at that time. I had a booking to give a presentation this morning as I wrote this and all I had to do was get on I-85 and zip over to Durham, just about 11 miles drive, get off the expressway and drive a mile and a quarter and there I'd be half an hour early for my talk. Well, this morning I got on I-85 northbound. I'd driven about 2 or 3 miles, traffic stopped and we sat there for just about an hour.
We called ahead and our hostess promised that she'd do some dancing and such to hold the audience and after an hour delay our traffic started moving along just fine. I was about a half-hour late for my scheduled time and did an hour and fifteen minutes and they were a wonderful, receptive, loving audience and all is now well with the world. I'm not sure, though, f I will ever have that much trust in the Interstate Highways again.
I would love to hear what you think about any of articles in this newsletter. Please Click Here to leave your comments on my Blog.
Say Something Good.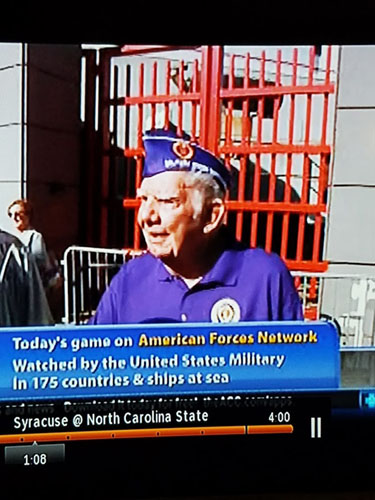 Saturday I had a marvelous adventure. I love adventures. I went to the North Carolina State football game. NC played Syracuse and won. That's four games in a row. Amazing! Even more amazing was that I was one of 17 Purple Heart recipients who were honored guests getting the VIP treatment that day. First, we got free VIP Parking, free game tickets. We were greeted by ladies riding horses and followed them in a sort of parade. First there were the cheering people along the way, then the N C State University Drum Line, a playin' heart stirring percussion numbers and then ROTC and the Cheerleaders and Flag Girls all greeting us and oh it was so exciting, being thanked for the sacrifices we made. Then the walk was lined with the whole football team, including the assistant coaches and the top man with a police Guard, the Head Coach of the team, Dave Doeren, who one at a time looked us in the eye and shook our hand. That they did. And every last soul thanked us personally for serving our country.
Then we went over and had us a wonderful feast with Bar BQ and SOS, and all sorts of good stuff sponsored by Coca Cola.
Soon, on to the stadium where we had VIP padded seats with arm rests in the shade. Then at the end of the first quarter, most of the other guys were lined up on the field and over the PA they announced each of their names and that whole crowd cheered, thanking them for serving this Nation. .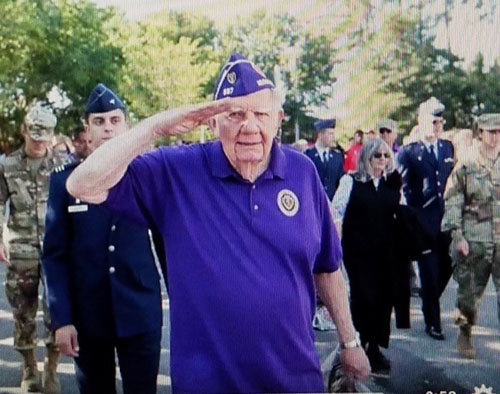 Later, at the end of the third quarter I was on the field representing all the veterans of the Korean Conflict. "Why me? I was just a draftee, I wasn't no special hero." They explained it to me: I was the only Purple Heart Korean Vet there who could walk onto the field. Figures.
And before me they had this hero of three wars, WW II , Korea and Viet Nam. I was so thrilled just to shake his hand. And they had fellows representing all of the recent conflicts. And when they announced each our names and our wars the whole crowd of thousands of people cheered us individually thanking us for our service and I teared up thinking of all of our Buddies that didn't make it home. And I said a prayer for world peace.
Whew! Then later golf carts took us to our car and we drove out of there before that mob and drove home without a bit of the traffic.
And believe it or not that was the first time in my life, except for family, that I had been welcomed home from Korea. The first time. It took just 64 years. Korea was the forgotten war and I was a member of the Silent Generation.
But oh what a wonderful day it was for us. God bless our veterans and thank you NC State for this awesome adventure on MILITARY APPRECIATION DAY. Please God, bring us world peace.
Points To Ponder
Surround yourself with the dreamers and the doers, the believers and thinkers, but most of all, surround yourself with those who see the greatness within you, even when you don't see it yourself. Edmund Lee
A Little Humor
I live in my own little world. But it's OK. They know me here.
Quote
I think if I've learned anything about friendship, it's to hang in, stay connected, fight for them, and let them fight for you. Don't walk away, don't be distracted, don't be too busy or tired, don't take them for granted. Friends are part of the glue that holds life and faith together. Powerful stuff. Jon Katz
To Subscribe
Subscribe and unsubscribe at www.artfettig.com
Client Reference(s):
---
comments powered by
---
---
John H. Burdakin and the Grand Trunk Western Railroad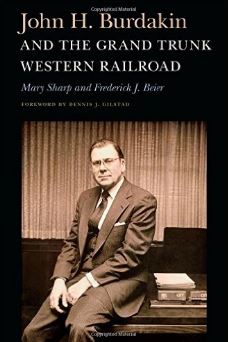 John H. Burdakin and the Grand Trunk Western Railroad provides a look at the principles and personal values that guided John H. Burdakin through a long, successful career as a top manager at three railroads—the Pennsylvania, the Penn Central, and finally the Grand Trunk Western, where he was president of the regional carrier from 1974 to 1986. The book, written from interviews with Burdakin before his death in 2014, gives real-life examples of how Burdakin's management principles and personal qualities helped him solve labor- management problems, update railroad technology, protect worker safety, and improve employee morale while managing a four thousand–person workforce. It introduces colorful characters who were involved in American railroads, as well as the serious, life-threatening issues that confronted railroads in the last half of the twentieth century in America. This book will provide insights for managers of any business as well as for those seeking to balance a successful career and a rewarding home life.
Trapped in Shades of Grey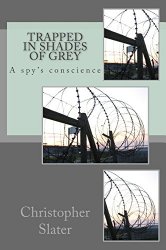 During the trying days of World War II, everyone was called upon to do their patriotic duty. But what if that duty required you to live, eat, sleep, and fight alongside the enemy? Christoph Ernst, the son of German immigrants, is recruited to become a deep cover agent in the German Wermacht. He excels at his assignment as a soldier and a spy. As the war in Europe heats up, he realizes that he has made a huge error- he has made friends and become a part of the army that he is helping to destroy. When the time comes, he is uncertain if he will betray his country or his friends. When treachery is your mission, where do your loyalties lie?
Asphalt and Politics: A History of the American Highway System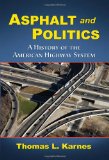 From animal paths to superhighways, transportation has been the backbone of American expansion and growth. This examination of the interstate highway system in the United States, and the forces that shaped it, includes the introduction of the automobile, the Good Roads Movement, and the Lincoln Highway Association. The book offers an analysis of state and federal road funding, modern road-building options, and the successes and failures of the current highway system.
The Greatest Salesman in the World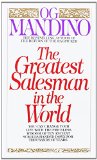 What you are today is not important... for in this runaway bestseller you will learn how to change your life by applying the secrets you are about to discover in the ancient scrolls.
Mandino's main philosophical message is that every person on earth is a miracle and should choose to direct their life with confidence and congruent to the laws that govern abundance.
The Santa Train by Art Fettig [Kindle]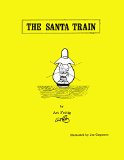 Once upon a time, there was a worn out locomotive that nobody seemed to care about. Except maybe Charlie Weller, who was an old retired railroad engineer. And maybe nobody cared about old Charlie anymore either. At least it often seemed that way to Charlie. He had little to do but sit around and remember the good old days when he would run that ancient train up and down the tracks hauling freight.