See Categories: Art Fettig |

Seeking Synergism

Art Fettig's Monday Morning Memo
October 2, 2017
800-441-7676 or 919-732-6994
artfettig@aol.com

In this Issue
o Seeking Synergism
o Say Something Good
o Points To Ponder
o A Little Humor
o Quote
o To Subscribe

Seeking Synergism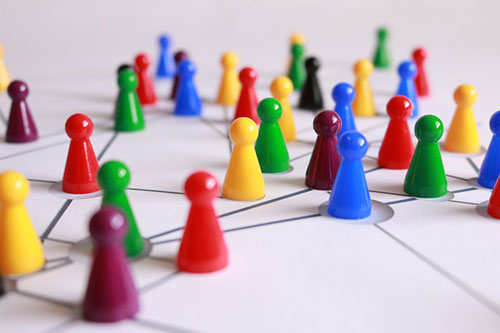 Did you ever dip into the meaning of the word "Synergism" synergism (noun) the interaction or cooperation of two or more organizations, substances, or other agents to produce a combined effect greater than the sum of their separate effects. Ever so often when I encounter that word I have a flood of good memories gushing into my mind.
Take the years I worked with Dr. G. Herbert True at Notre Dame. When we'd get together creative sparks would fly across the room. He sort of mentored me in the speaking business. My earning and learning took leaps forward under his wing. He claims I saved his life. I think we saved each other's. But that is another story.
Terry Pochert, videographer and all around genius. His hours of shooting videos with me in Newfoundland, Michigan, Texas, Hawaii, and Arizona and tedious, patient days of editing resulted in videos that reached a dozen major industries in the U.S. and Canada.
Roger Thurgaland worked with me as a free agent at the Grand Trunk Western Railroad. Together we ground out about fifty audio-visual presentations that I might modestly claim helped change the course of that railroad. Roger was a genius at production and he had a voice that could tempt an angel. Our slide shows, including Operation Lifesaver, (prior to video) are said to have reached millions in conjunction with railroad safety programs. I would hand Roger a tattered sorry script and he would go into our sound room and come out a few hours later with a sound track that would keep me smiling for weeks. What a joy to work with.
Greg Brayton, the music man in my life. For five years our synergy continued to amaze me.
Julius Carrasco, a genius Flamenco World Class Guitarist who found worth in my poor efforts.. He amplified my bongo drums and brought new meaning to my life.
How you find people like this? When Thomas Edison was asked where he got his ideas from said, "They are all around us in the ether of the air. You have to look for them."
In my case these people appeared in my life when I needed them most. Picture them in your mind and keep on searching.
What's your story? Please leave your comments on my Blog by Clicking Here.
Say Something Good
Swap Meet
Did you ever participate actively in a Yard Sale or a Garage Sale or a Swap Meet? My dear wife Jean thought it would be a good way to see a lot of our precious old things get into the right hands. The Alliance for Historic Hillsborough here in North Carolina sponsored such an event and there we were at seven o'clock a.m. on the lawn in front of our Historical Visitors Center wrestling with a heavy table that would make strong men blink. We laid out our big tarp on the grass, wet with morning dew. Then we set up three tables and put out two carloads of our "stuff". Five hours later we started loading up those three tables and took a mess of our "stuff" back home with us. We'd sold maybe half of it. I sold two old Conga Drums, a brand new set of horseshoes, some good lookin' old woven baskets, and Jean had sold a lot of glassware, a few cook books, and many more items that apparently made the buyers happy. Later a pretty volunteer came up and said she would help us in any way we needed and helped us load up our cars. A nicer, more pleasant, happier, friendlier bunch of people you couldn't find anywhere, I thoroughly enjoyed visiting with the folks and the experience but I'll pass on doing it again. What's that old Hoagy Carmichael song lyric…? Old rockin' chair's got me …
Old rockin' chair's got me, my cane by my side
Fetch me that gin, son, 'fore I tan your hide…
Can't get from this cabin, goin' nowhere
Just set me here grabbin' at the flies round this rockin' chair
Well, yes that would be an exaggeration, but it did take us two days to recuperate.
May God Bless America and bring us world peace.
Points To Ponder
How different our lives are when we really know what is deeply important to us, and keeping that picture in mind, we manage ourselves each day to be and to do what really matters most. Stephen Covey
A Little Humor
A hole has been found in the nudist camp wall. The police are looking into it.
Quote
Failure is not fatal, but failure to change might be. John Wooden
To Subscribe
Subscribe and unsubscribe at www.artfettig.com
Client Reference(s):
---
comments powered by
---
---
John H. Burdakin and the Grand Trunk Western Railroad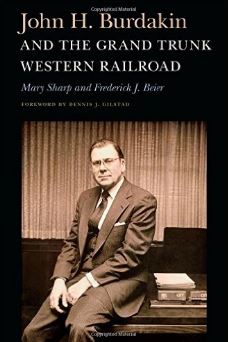 John H. Burdakin and the Grand Trunk Western Railroad provides a look at the principles and personal values that guided John H. Burdakin through a long, successful career as a top manager at three railroads—the Pennsylvania, the Penn Central, and finally the Grand Trunk Western, where he was president of the regional carrier from 1974 to 1986. The book, written from interviews with Burdakin before his death in 2014, gives real-life examples of how Burdakin's management principles and personal qualities helped him solve labor- management problems, update railroad technology, protect worker safety, and improve employee morale while managing a four thousand–person workforce. It introduces colorful characters who were involved in American railroads, as well as the serious, life-threatening issues that confronted railroads in the last half of the twentieth century in America. This book will provide insights for managers of any business as well as for those seeking to balance a successful career and a rewarding home life.
Trapped in Shades of Grey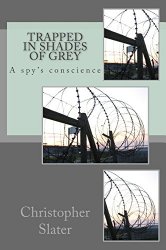 During the trying days of World War II, everyone was called upon to do their patriotic duty. But what if that duty required you to live, eat, sleep, and fight alongside the enemy? Christoph Ernst, the son of German immigrants, is recruited to become a deep cover agent in the German Wermacht. He excels at his assignment as a soldier and a spy. As the war in Europe heats up, he realizes that he has made a huge error- he has made friends and become a part of the army that he is helping to destroy. When the time comes, he is uncertain if he will betray his country or his friends. When treachery is your mission, where do your loyalties lie?
The Greatest Salesman in the World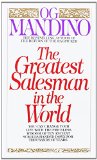 What you are today is not important... for in this runaway bestseller you will learn how to change your life by applying the secrets you are about to discover in the ancient scrolls.
Mandino's main philosophical message is that every person on earth is a miracle and should choose to direct their life with confidence and congruent to the laws that govern abundance.
The Santa Train by Art Fettig [Kindle]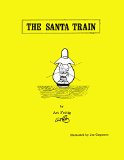 Once upon a time, there was a worn out locomotive that nobody seemed to care about. Except maybe Charlie Weller, who was an old retired railroad engineer. And maybe nobody cared about old Charlie anymore either. At least it often seemed that way to Charlie. He had little to do but sit around and remember the good old days when he would run that ancient train up and down the tracks hauling freight.
The Best Verse of Art Fettig, C.S.P and Friends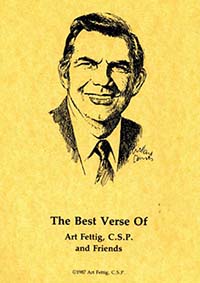 The entire collection of The Best Verse of Art Fettig, C.S.P. and Friends is now available as a PDF download for $2.
You can visit The Shop at Connert Media for full details. You can pay by any major credit or through your PalPal account.