See Categories: Art Fettig |

San Juan, Puerto Rico: November 30, 2011

Art Fettig's Monday Morning Memo
September 25, 2017
800-441-7676 or 919-732-6994
artfettig@aol.com

In this Issue
o San Juan, Puerto Rico, November 30, 2011
o Say Something Good
o Points To Ponder
o A Little Humor
o Quote
o To Subscribe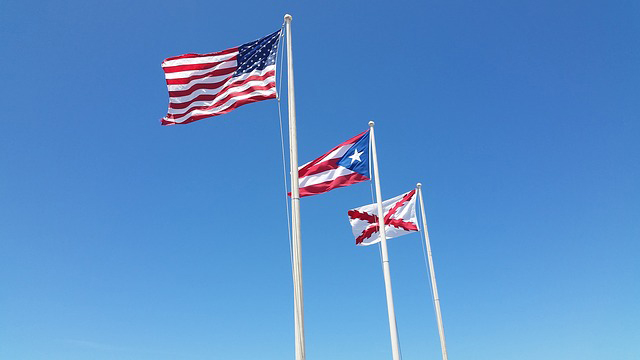 San Juan, Puerto Rico: November 30, 2011
We'd experienced a memorable cruise of the Caribbean and we were spending a few days in San Juan. We toured some and on our last night there we attended a concert by the famous flamenco guitarist Juan Carlos Garcia. For many years he had played on cruise ships moving from ship to ship with evening concerts. Now his audiences came to him. His show included exotic flamenco dancers and although he had aged, his fingers still flew over the strings of his guitar so that you could barely see them at times. What a wonderful memory of that Island.
As I followed the news of Hurricane Maria I felt so helpless watching as the entire island was hit with such fury, then as the storm advanced my heart went out to everyone on that defenseless island and I started thinking about storms like that one and how blessed we are in North Carolina so far this season.
We have a native Puerto Rican named Victor restoring our decks this week. We talked briefly yesterday about the impending storm. He is a minister and a believer that the beginning of the end of the world is at hand when considering natural disasters, terror, crime, strife between nations. And as I watched TV for hours of reports on that storm, of the damage and destruction of so many homes, of the roads, of the flooding, the mountain mud slides, the loss or power on the entire island I decided that, yes, for the people of Puerto Rico, it truly was the end of their world as they knew it and I prayed for a long time before I drifted off to sleep. May God Bless Puerto Rico and all of its people and give them the means and the strength to overcome.
Do you have friends who were affected by the current Hurricanes? I'd love to hear their stories. Please leave any details on my Blog by Clicking Here.
Say Something Good
Hymn sing. Yes, at our little church on a recent Sunday Morning we celebrated a good old fashioned Hymn Sing. No sermon. No preachin'. It was truly a blessed event because music is a powerful way to convey the Lord's word. I was truly moved by this blessing. Barbara Younger, the organizer and leader of our Hymn Sing is a gifted author who does wonderful Conversations With The Children. For this Hymn Sing she enlisted the support of many talented members to lead the various segments of this service, with the addition of a marvelous organist and choir director Scott Schlesinger, a fantastic choir, and an active singing congregation. Our inspired children's choir singing "Moses Saw The Burning Bush" directed and accompanied on the guitar by the composer of this number, Christine Jackle provided an energetic start. For me one of the most inspiring times was when Carolyn Norris invited us to close our eyes and listen to the reading of Psalm 145:8-14 by men of our congregation. Seated at different locations throughout our church about five different voices read short segments of the Psalm. It was well organized and it flowed and I felt truly a part of this powerful rendition. In the call for praise the leader read: "For the poets and composers throughout the ages who wrote the hymns we sing today." And the people responded, "Thanks be to God!" And as I add this event to my Wonderful Memories list I too add "For all of those who made this such a memorable spiritual blessing for me and I add, Thanks be to God.
May God bless America in these challenging times and bring us world peace.
Points To Ponder
The weak can never forgive. Forgiveness is the attribute of the strong. Mahatma Gandhi
A Little Humor
A widowed male friend of mine took out a widow on a first date recently and she told him she liked a man who could perform and so he sang her five choruses of Oklahoma.
Quote
Too often we underestimate the power of a touch, a smile, a kind word, a listening ear, an honest compliment, or the smallest act of caring, all of which have the potential to turn a life around. Leo Buscaglia
To Subscribe
Subscribe and unsubscribe at www.artfettig.com
Client Reference(s):
---
comments powered by
---
---
John H. Burdakin and the Grand Trunk Western Railroad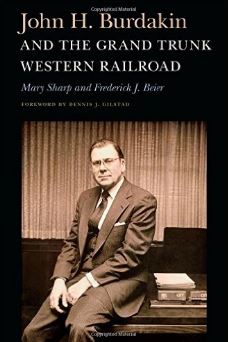 John H. Burdakin and the Grand Trunk Western Railroad provides a look at the principles and personal values that guided John H. Burdakin through a long, successful career as a top manager at three railroads—the Pennsylvania, the Penn Central, and finally the Grand Trunk Western, where he was president of the regional carrier from 1974 to 1986. The book, written from interviews with Burdakin before his death in 2014, gives real-life examples of how Burdakin's management principles and personal qualities helped him solve labor- management problems, update railroad technology, protect worker safety, and improve employee morale while managing a four thousand–person workforce. It introduces colorful characters who were involved in American railroads, as well as the serious, life-threatening issues that confronted railroads in the last half of the twentieth century in America. This book will provide insights for managers of any business as well as for those seeking to balance a successful career and a rewarding home life.
Trapped in Shades of Grey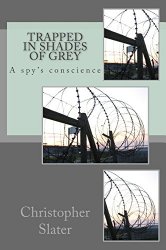 During the trying days of World War II, everyone was called upon to do their patriotic duty. But what if that duty required you to live, eat, sleep, and fight alongside the enemy? Christoph Ernst, the son of German immigrants, is recruited to become a deep cover agent in the German Wermacht. He excels at his assignment as a soldier and a spy. As the war in Europe heats up, he realizes that he has made a huge error- he has made friends and become a part of the army that he is helping to destroy. When the time comes, he is uncertain if he will betray his country or his friends. When treachery is your mission, where do your loyalties lie?
The Greatest Salesman in the World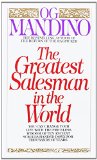 What you are today is not important... for in this runaway bestseller you will learn how to change your life by applying the secrets you are about to discover in the ancient scrolls.
Mandino's main philosophical message is that every person on earth is a miracle and should choose to direct their life with confidence and congruent to the laws that govern abundance.
The Santa Train by Art Fettig [Kindle]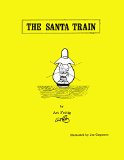 Once upon a time, there was a worn out locomotive that nobody seemed to care about. Except maybe Charlie Weller, who was an old retired railroad engineer. And maybe nobody cared about old Charlie anymore either. At least it often seemed that way to Charlie. He had little to do but sit around and remember the good old days when he would run that ancient train up and down the tracks hauling freight.
The Best Verse of Art Fettig, C.S.P and Friends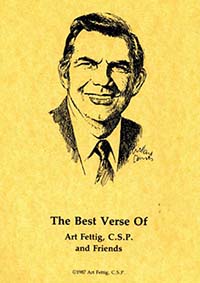 The entire collection of The Best Verse of Art Fettig, C.S.P. and Friends is now available as a PDF download for $2.
You can visit The Shop at Connert Media for full details. You can pay by any major credit or through your PalPal account.