See Categories: Art Fettig |

Remembering Greg

Art Fettig's Monday Morning Memo
September 18, 2017
800-441-7676 or 919-732-6994
artfettig@aol.com

In this Issue
o Remembering Greg
o Say Something Good
o Points To Ponder
o A Little Humor
o Quote
o To Subscribe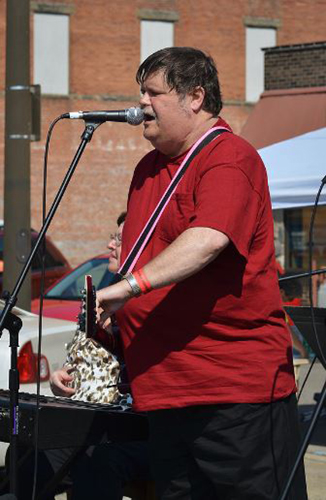 Remembering Greg
When I perform monthly at our local Senior Day Care Center I share the songs I've written that Greg Brayton and I recorded from 1997- 2001. There were 57 songs in all and it was one of the happiest, most creative experiences of my lifetime. I would take my sows ear set of lyrics and a tune in my head over to the studio arriving at 9 a.m. and just about three hours later Greg and I would shake hands, I'd get into my Red Explorer and drive home with thetape player blasting what seemed like a silver purse of a song from the cassette we'd just completed.
Talk about synergism!-the act of taking two elements and creating something else-, it was like my teaming up with Greg in a joint effort and doing magic math. To me it was like 1+1= 47 or 153 or 7,692. In Greg's studio my mind would spin. Some mornings I would sit out in Greg's parking area trying to build up the courage to take my sorry offering inside. It was as if Greg's genius, together with his magical synthesizers, offered just about any concept of music my wild imagination might conjure up. Once it was a Salvation Army Band on the corner. Another time an old blues piano man in a smokey bar. A karaoke singer in a sleazy club. A bunch of rockers with a couple of motorcycles roaring around the studio. Church bells. A church choir. Strings, violins -lots of violins - and then full string sections for background. Male and female duets with all voices coming from Greg. He was a screeching Edith Bunker or the sweet voice in a tender love song.
Greg cranked out unique arrangements on the spot. When we recorded my patriotic song America is So Beautiful, Greg brought tears to my eyes. Recording my song "If I Loved You Any More You'd Be My Dog," made us work overtime that day because we were actually rolling around on the studio floor with uncontrolled laughter.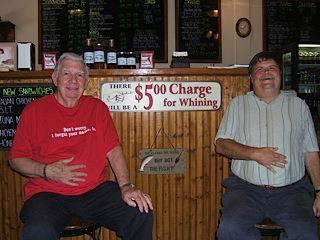 One day I brought in what I think is one of my best songs titled "I Just Love Wakin' Up With You." I asked Greg to just sing it without a background and then vamp in a guitar background. Greg insisted that that was not the way he recorded songs. He explained that he first he had to lay in a background, some rhythm, and some actual music line he could follow while singing. We discussed this for some time and I finally yelled out a challenge, "Greg, you are chicken. You can do anything if you just try it!"
Greg walked over to the area where he recorded the vocals and sang right through that entire song without musical background. He then went back with just his guitar and played the most beautiful musical vamping behind the lyrics one could imagine. He did both of these without a single error. Everything was on key and he did it in one take. I love that song and the way Greg did it. It gives me goose bumps.
Every time I pick up a CD now I think about Greg. He was a loving, caring man and his greatest joy in addition to family was performing in the Coldwater United Methodist Church in Coldwater, Michigan where he served as Director of the Praise Band and continued to be involved with the music program for the 12 long years after he was diagnosed with cancer. At his funeral the church was packed with his fans who loved him and many more stood outside. At a couple of stores in town the signs on their windows read, "Gone to Greg's Funeral."
I wish that everyone might experience a Greg Brayton in their lifetime.
Do you have a positive story about one of your great friends. I'd love to have you share it. Click Here to leave your comments on my blog.
Say Something Good
Plumbers. You can say a lot about occupations and their worth but some days I'd trade you five lawyers, three doctors, forty seven psychiatrists and at least one nuclear scientist for just one strong, seasoned plumber. We've got one and he is not taking any new customers because his existing ones plus his work with contractors has him making late night and early Sunday morning calls already. He's there for us when we need him and I just cannot express in mere words how much we do appreciate him. He's ... well...some days he's just a miracle worker.
May God Bless America and in this world of conflicts, somehow, bring us world peace.
Points To Ponder
Blessed is the servant who loves his brother as much when he is sick and useless as when he is well and can be of service to him. And blessed is he who loves his brother as well when he is afar off as when he is by his side, and who would say nothing behind his back he might not, in love, say before his face.St Francis of Assisi
A Little Humor
Law of Logical Argument: Anything is possible if you don't know what you are talking about.
Quote
A poem begins as a lump in the throat, a sense of wrong, a homesickness, a lovesickness. Robert Frost
To Subscribe
Subscribe and unsubscribe at www.artfettig.com
Client Reference(s):
---
comments powered by
---
---
John H. Burdakin and the Grand Trunk Western Railroad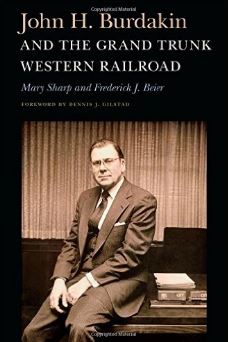 John H. Burdakin and the Grand Trunk Western Railroad provides a look at the principles and personal values that guided John H. Burdakin through a long, successful career as a top manager at three railroads—the Pennsylvania, the Penn Central, and finally the Grand Trunk Western, where he was president of the regional carrier from 1974 to 1986. The book, written from interviews with Burdakin before his death in 2014, gives real-life examples of how Burdakin's management principles and personal qualities helped him solve labor- management problems, update railroad technology, protect worker safety, and improve employee morale while managing a four thousand–person workforce. It introduces colorful characters who were involved in American railroads, as well as the serious, life-threatening issues that confronted railroads in the last half of the twentieth century in America. This book will provide insights for managers of any business as well as for those seeking to balance a successful career and a rewarding home life.
Horn Man: The Polish-American Musician in Twentieth-Century Detroit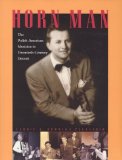 Detroit and its strong Polish community share in America's rich history of Polish music and customs. This work documents that history and details the development of the Polish-American musicians in Detroit who became known as polka musicians, even though their music was very diversified.
Trapped in Shades of Grey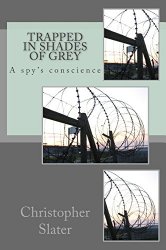 During the trying days of World War II, everyone was called upon to do their patriotic duty. But what if that duty required you to live, eat, sleep, and fight alongside the enemy? Christoph Ernst, the son of German immigrants, is recruited to become a deep cover agent in the German Wermacht. He excels at his assignment as a soldier and a spy. As the war in Europe heats up, he realizes that he has made a huge error- he has made friends and become a part of the army that he is helping to destroy. When the time comes, he is uncertain if he will betray his country or his friends. When treachery is your mission, where do your loyalties lie?
The Greatest Salesman in the World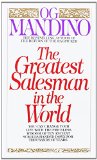 What you are today is not important... for in this runaway bestseller you will learn how to change your life by applying the secrets you are about to discover in the ancient scrolls.
Mandino's main philosophical message is that every person on earth is a miracle and should choose to direct their life with confidence and congruent to the laws that govern abundance.
The Santa Train by Art Fettig [Kindle]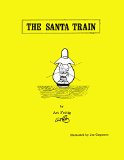 Once upon a time, there was a worn out locomotive that nobody seemed to care about. Except maybe Charlie Weller, who was an old retired railroad engineer. And maybe nobody cared about old Charlie anymore either. At least it often seemed that way to Charlie. He had little to do but sit around and remember the good old days when he would run that ancient train up and down the tracks hauling freight.