See Categories: Art Fettig |

Love Sweet Love

Art Fettig's Monday Morning Memo
August 21st, 2017
800-441-7676 or 919-732-6994
artfettig@aol.com

In this Issue
o Love Sweet Love
o Say Something Good
o Points To Ponder
o A Little Humor
o Quote
o To Subscribe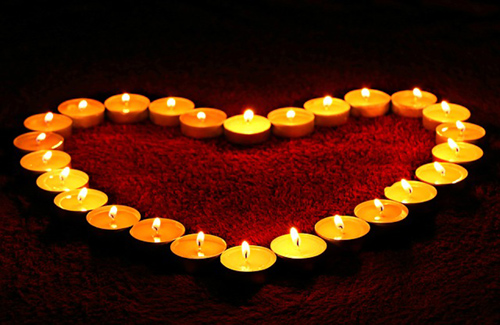 Love Sweet Love
Once again there seems to be a whole lot of anger and hatred traveling around this nation of ours. What is that old slogan, "Divide and conquer?" Yes that's it. Well, it appears to me that we are a nation becoming more and more divided, not just politically in Washington where so many of our so called "leaders" are spouting off on all of the people and the things they are against but in the daily signs that we are becoming divided socially - by race, by religion, by age groups and within our very family structures. I'm reminded of that old song that went, "What the world needs now, is love sweet love. That's the only thing there's just too little of."
In 1992 I wrote a book titled "Love is the Target." It was a challenge to myself and to the whole world to become more loving in our lives. I don't know about you, our readers, but today I am going to make a real effort to become more loving. God Bless.
What is your solution to this divide? I'd love to hear your comments. Please post them on my blog by Clicking Here.
Say Something Good
Zoowie! Whit's Frozen Custard just opened it's doors at 240 S. Nash Street here in awesome Hillsborough, North Carolina and Jean and I just shared a sumptuous
Banana Split that sent us on our way delighted and refreshed.They offer so many varieties of really cool sundaes that it will tickle your mouth into watering right there in front of everybody. Like Blue Devil Dream or a Grasshopper or maybe an O'Henry George. Yes Mam, or Sir, this is the kind of place that makes America Great. Oh, by the way, if you are like me you will be happy to hear that the prices are not touristy. That big split we shared was only $5.25 plus tax.
May God bless America and keep our troops out of harms way.
Points To Ponder
Just as treasures are uncovered from the earth, so virtue appears from good deeds, and wisdom appears from a pure and peaceful mind. To walk safely through the maze of human life, one needs the light of wisdom and the guidance of virtue. Buddha
A Little Humor
At my age, I don't want to eat health food. I need all the preservatives I can get.
Quote
One of the most sincere forms of respect is actually listening to what another has to say. Bryant H. McGill
To Subscribe
Subscribe and unsubscribe at www.artfettig.com
Client Reference(s):
---
comments powered by
---
---
John H. Burdakin and the Grand Trunk Western Railroad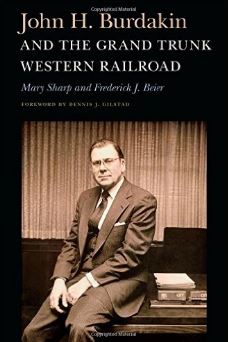 John H. Burdakin and the Grand Trunk Western Railroad provides a look at the principles and personal values that guided John H. Burdakin through a long, successful career as a top manager at three railroads—the Pennsylvania, the Penn Central, and finally the Grand Trunk Western, where he was president of the regional carrier from 1974 to 1986. The book, written from interviews with Burdakin before his death in 2014, gives real-life examples of how Burdakin's management principles and personal qualities helped him solve labor- management problems, update railroad technology, protect worker safety, and improve employee morale while managing a four thousand–person workforce. It introduces colorful characters who were involved in American railroads, as well as the serious, life-threatening issues that confronted railroads in the last half of the twentieth century in America. This book will provide insights for managers of any business as well as for those seeking to balance a successful career and a rewarding home life.
Respect: The Life of Aretha Franklin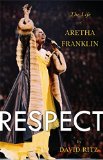 Aretha Franklin began life as the golden daughter of a progressive and promiscuous Baptist preacher. Raised without her mother, she was a gospel prodigy who gave birth to two sons in her teens and left them and her native Detroit for New York, where she struggled to find her true voice. It was not until 1967, when a white Jewish producer insisted she return to her gospel-soul roots, that fame and fortune finally came via "Respect" and a rapidfire string of hits. She has evolved ever since, amidst personal tragedy, surprise Grammy performances, and career reinventions.
Trapped in Shades of Grey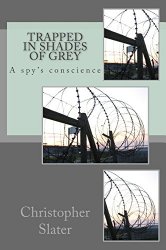 During the trying days of World War II, everyone was called upon to do their patriotic duty. But what if that duty required you to live, eat, sleep, and fight alongside the enemy? Christoph Ernst, the son of German immigrants, is recruited to become a deep cover agent in the German Wermacht. He excels at his assignment as a soldier and a spy. As the war in Europe heats up, he realizes that he has made a huge error- he has made friends and become a part of the army that he is helping to destroy. When the time comes, he is uncertain if he will betray his country or his friends. When treachery is your mission, where do your loyalties lie?
The Special Raccoon: Helping a Child Learn about Handicaps and Love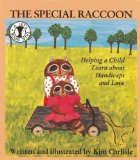 This is a lovingly illustrated, unusually moving story of two raccoon sisters, one of whom is profoundly handicapped. In the course of the beautiful spring day they spend together, the "normal" sister learns to accept and appreciate the uniqueness of each one of us.
The Greatest Salesman in the World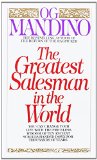 What you are today is not important... for in this runaway bestseller you will learn how to change your life by applying the secrets you are about to discover in the ancient scrolls.
Mandino's main philosophical message is that every person on earth is a miracle and should choose to direct their life with confidence and congruent to the laws that govern abundance.